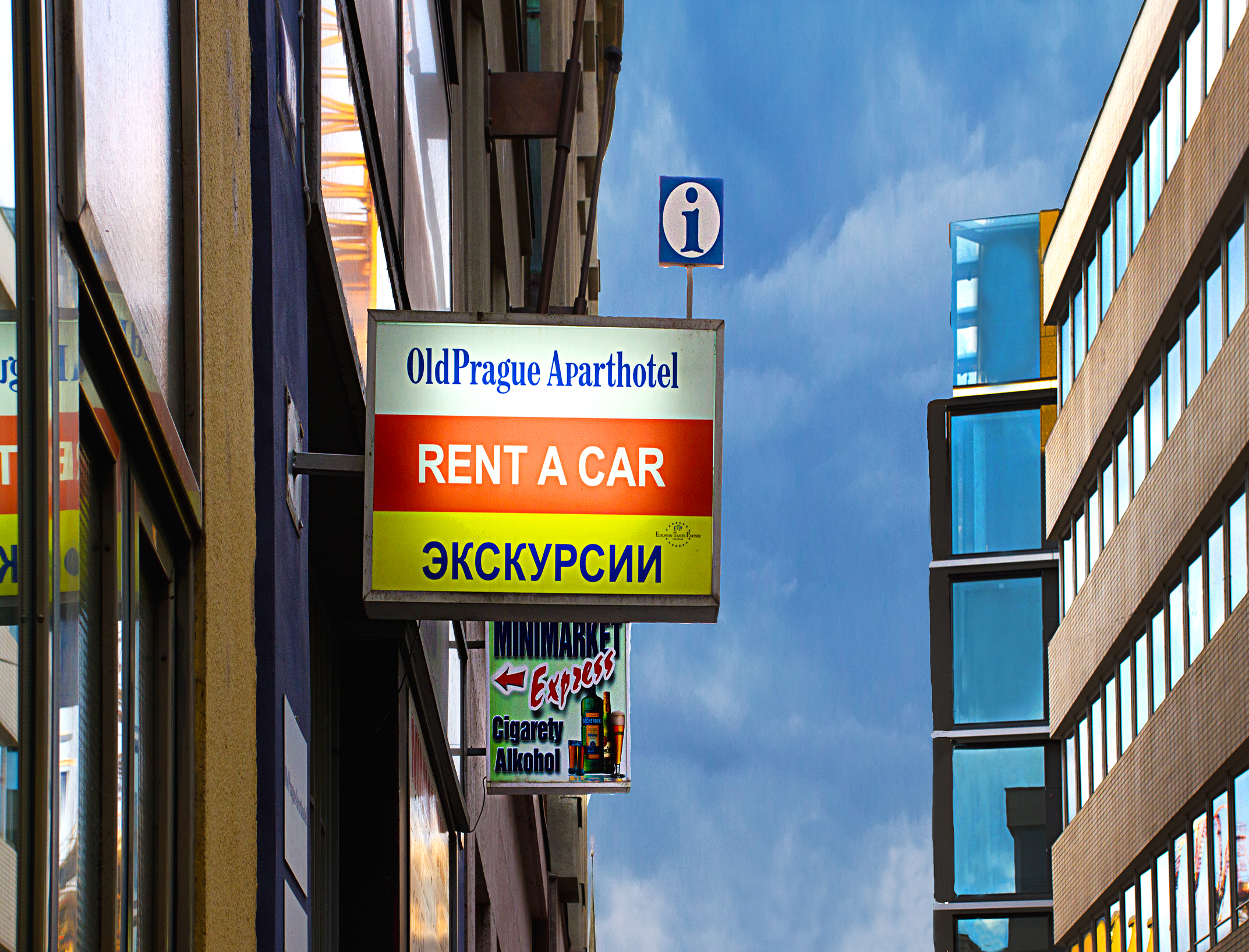 1. Old Prague Apathotel, Charvatova 10 (50 ° 04'56.5 «N 14 ° 25'14.8″ E)
The apartments are situated in the historical center of Prague, just a 3 minute stroll to the Franciscan Garden, the famous Wenceslas Square. Old Town Square with Tyn Church, Clock Orla about 7 minutes walk. The Charles Bridge about 5 minutes walk. We offer our guests comfortable apartments (flats) with a living room, kitchen and bathroom and free WiFi. The apartment has a living area in the rooms is equipped with modern TV technology 3D. The apartment has a modern kitchen has everything you need for cooking and a comfortable stay: dishes, stove, microwave, dishwasher. Bathroom is equipped with a washing machine and free toiletries.
In walking distance from the apartment is a shopping center Tesco (50 m), as many restaurants with traditional Czech national and international cuisine. Můstek Metro Station is a 3-minute walk away. If you come by car or take a car rental, you can use the secure parking. Until Prague airport Vaclav Havel's name can be reached in 30 minutes, if desired, you can arrange a transfer at any time. The central train station Hlavní nádraží — 15 minutes by tram or 17 minutes on foot. To the bus station Florenc 20-minute walk or 8 minutes by public transport.
Working for your convenience, the reception staff will help you completely in all matters and will prompt you a variety of interesting routes that do not distract you from communicating with the ancient, mysterious and charming «Pany Prague».
WOHNUNGEN

Chartova Straße 10, Prag – 01.

( 50°04'56.5″N 14°25'14.8″E )

Die Wohnfläche ist 18 Quadratmeter.

Besteht aus: Schlafzimmer in einer 2-Zimmerwohnung, gemeinsames Badezimmer mit Nachbarn.

Empfohlen für: bis zu 2 Personen

PREIS: OF APARTMENTS

32 Euro/ pro Nacht

(November-April)

54 Euro/ pro Nacht (Mai-November)

PARKPLAZ:

Bewachter Parkplatz 20 Euro/ pro Nacht

Jindrisska 900/ 7, Prag – 01.

Kostenpflichtige öffentliche Parkplätze in 3 Gehminuten von der Wohnung.
DESCRIPTION OF ACCOMODATION: More